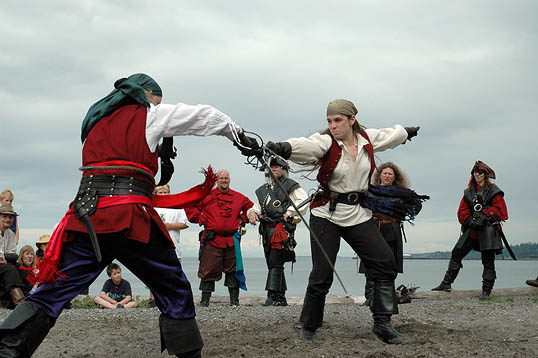 Jacquline does battle with Captain Jack Russel, the Terrier of the Seven Seas, in an attempt to clear her "good" name...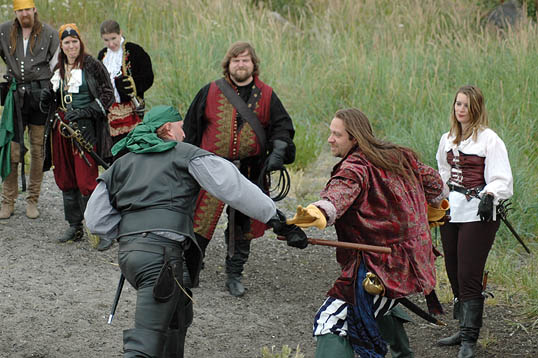 Down at Battle Beach, the Jacks fight amongst themselves to the amusement of the crowds! Here be Jack Boot and Paisley Jack doin' battle!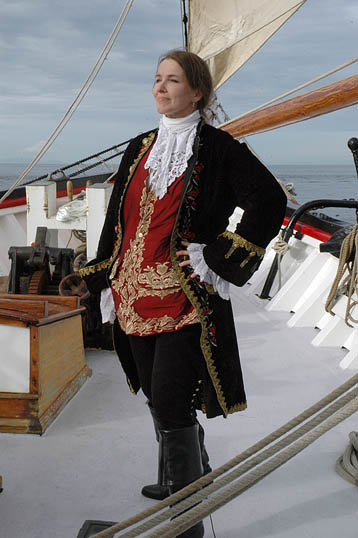 Gentleman Jack on the Saturday evening cruise of the good ship "The Bill of Rights".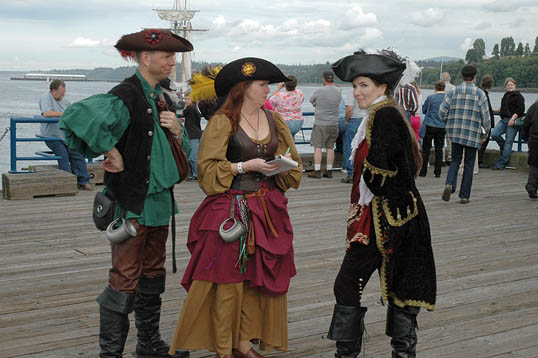 These two mortals, seen with Gentleman Jack, would later in the event set the spirits of the cursed pirates free by finding the Black Diamond!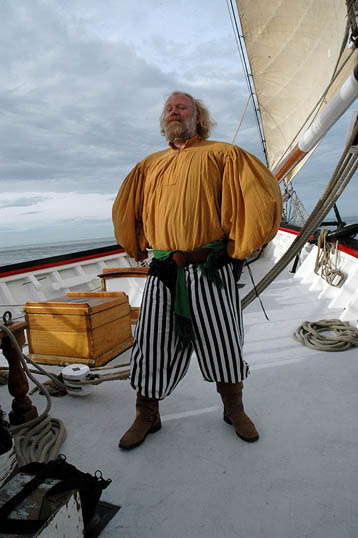 Your humble host, Blacque Jacques Shellac, also sailing into the sunset on "The Bill of Rights".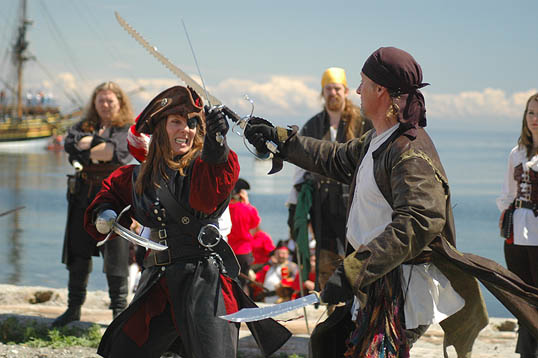 One-eyed Jack gives battle most terrible to Jack Hammered...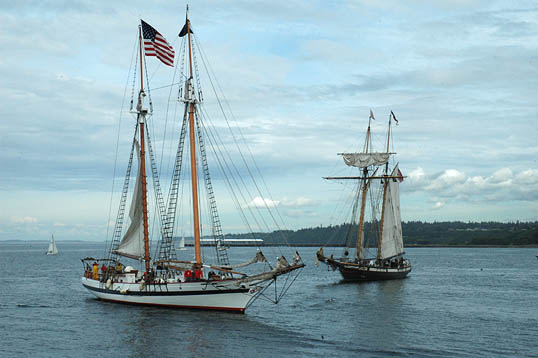 "The Bill of Rights" and the "Lynx". Good ships be they both!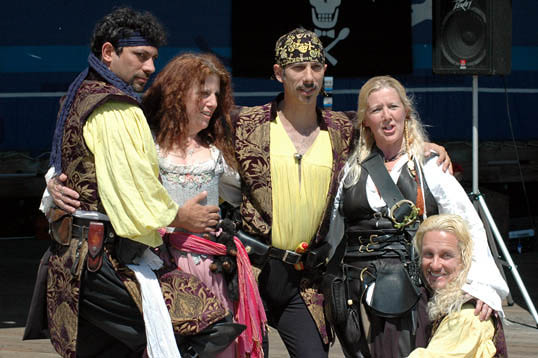 The "Ladies" be runnin' once again into the infamous Tortuga Brothers. Please note that they tried to run into them as often as possible over the weekend....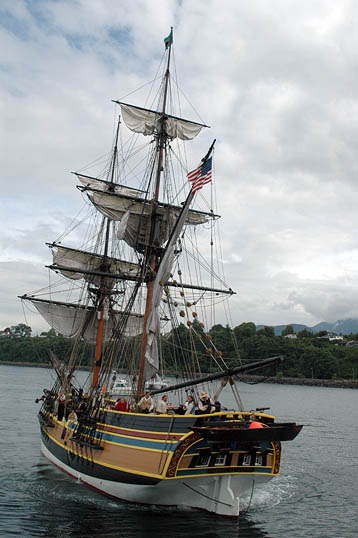 The proud vessel "Lady Washington", one of three grand pirate vessels at the festival.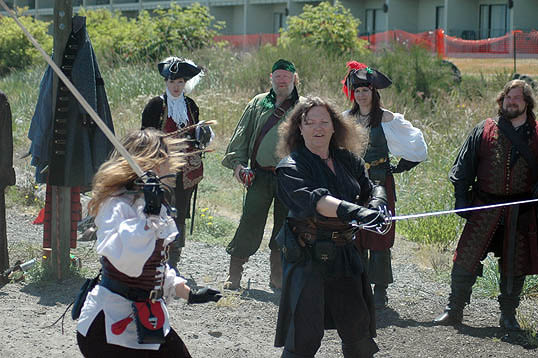 Cabin Boy Jack, having called Rabbit Jack "Bunny", and commissioned the ship's artist to modify Rabbit's ship's portrait, pays soundly for the insult!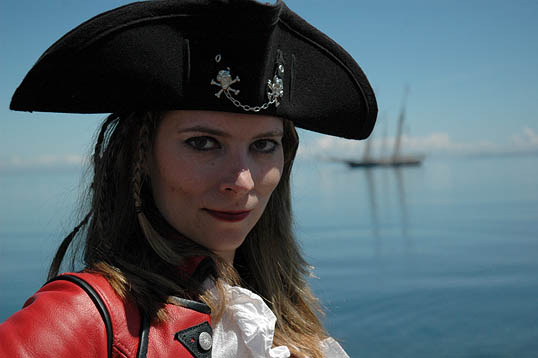 The steely look of Cabin Boy Jack... The curse has indeed been lifted, but it is feared that the ghosts of the Jack Pack will still be forced to return to haunt Port Angeles once again next year... Ye be on the lookout for them...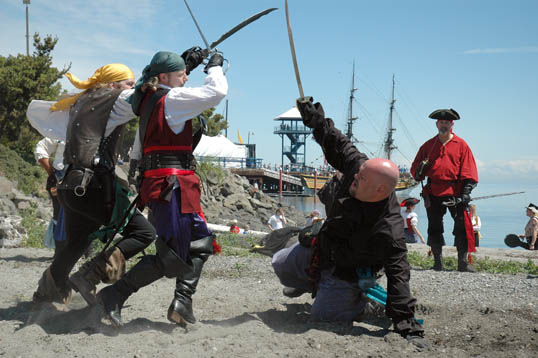 Monterey Jack and Two-Ton Jack attempt to gang up on poor little Captain Jack Russel, but to no avail...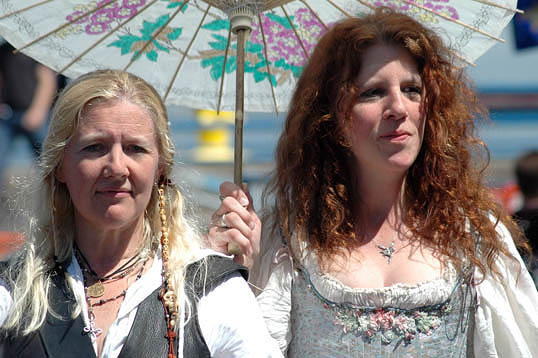 Jack the Knife, ships sawbones; walks the crowd with Pepper Jack, ships...er, um, ..camp follower...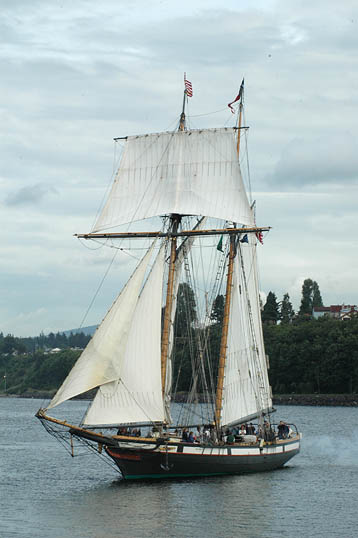 The "Lynx" fires upon the freebooters of Port Angeles!
Port Angeles Pirates Festival - June 17-19, 2005 - Port Angeles, WA. The Seattle Knights' Swashbucklers perform as the infamous Jack Pack, both fighting for their supper and giving out clues to the many treasure hunts there. Additional photos by Steve Barta. All text and photos © 2005 Douglas Herring www.dougherring.com Apologies to those with only dial-up connections....