The mounted Knights on parade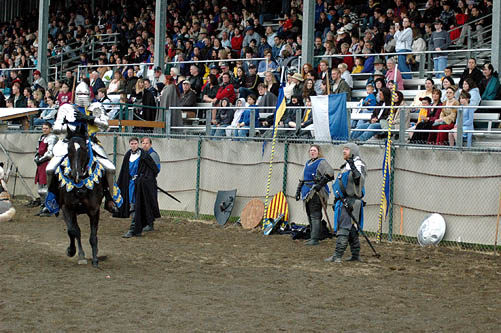 The crowds filled the stands at the Port Angeles Fair Grounds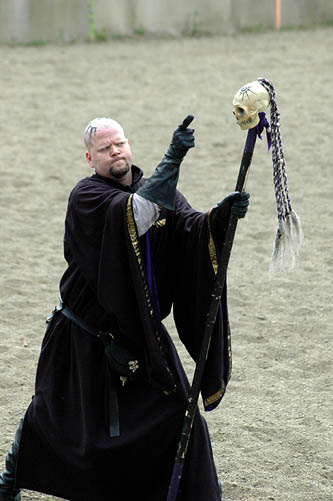 Who is the Master, Monk or Barnard? Place your bets...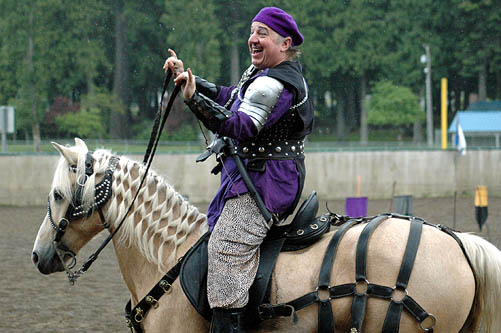 In light rain, Sir Percy of the Purple Faction does his famous pinky salute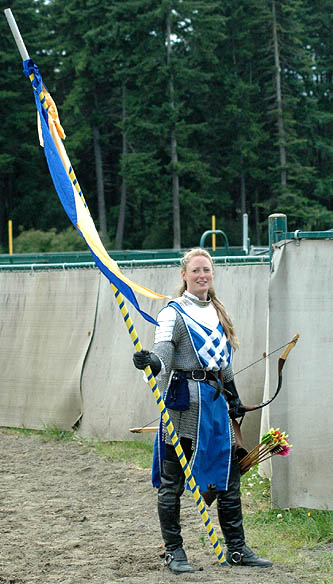 Dame Richildis, Knight of the Blue Faction!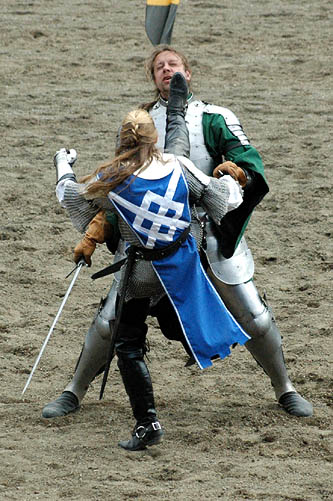 Don't mess with Richildis. If she can kick Feylin in the head...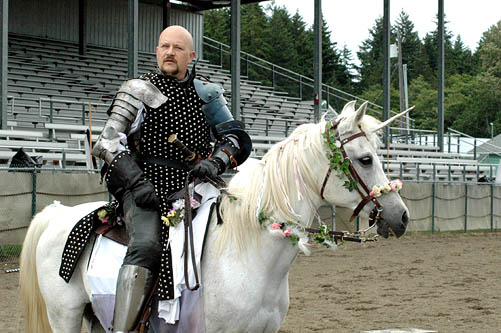 Emil's dark disposition explained: He is still a Virgin...!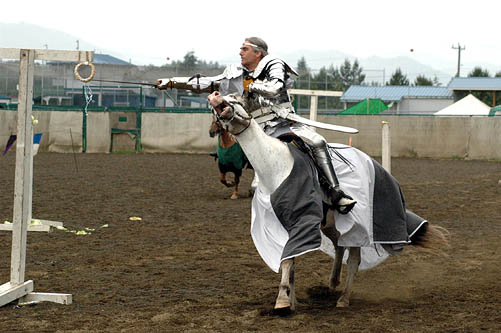 Sir Charles of the Knights of Ohma!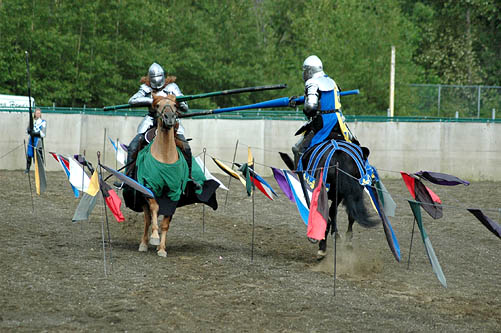 Dame Rowan and Sir Phillipe in the heavy joust...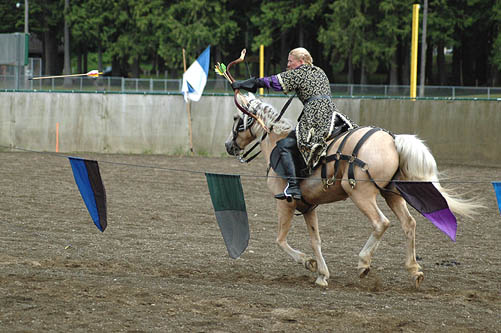 The Lady Aniko demonstrates the latest feature of the show, horse archery!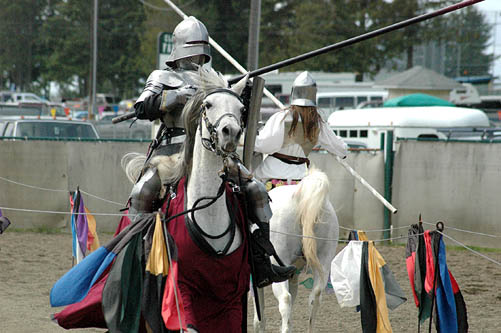 Dame GeLeah crosses lances with Dame Allysia of the Knights of Ohma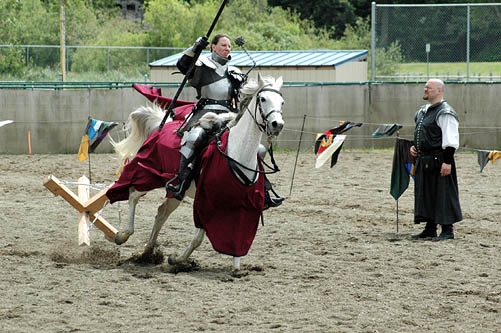 Dame GeLeah, Captain of the Burgundy Faction, takes out the quintain!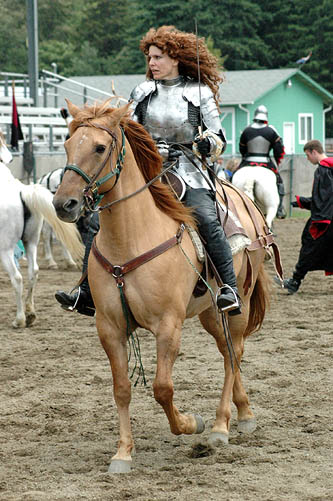 Dame Rowan, Captain of the Green Faction, astride Terakota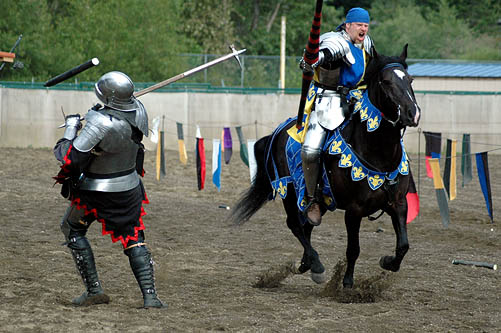 From horseback, Sir Phillipe thumps Wolfgang of the Red Faction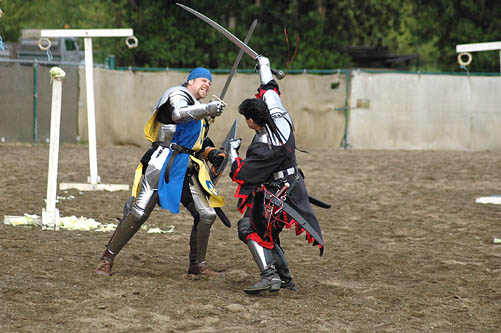 Sir Phillipe crosses swords with the dread Sergeant Athane
The Seattle Knights at the Port Angeles Renaissance Faire - June 12-13, 2004 - Port Angeles, Washington - All text and photos © 2004 Douglas Herring www.douglasherring.com Apologies to those with only dial-up connections....